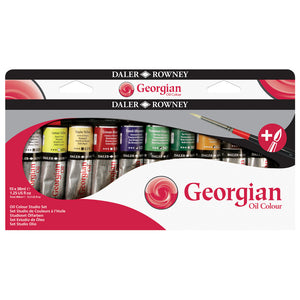 10-Color Paint Palette - 10 highly mixable 38ml artist quality paint tubes give great flexibility, and the affordability lets you easily expand your art sets and oil paint palette.

Optimal Performance - Georgian oil color is a triple milled archival paint that offers a premium painting experience. These low-odor paint supplies provide beautiful art pieces with knife, brush and oil paint medium techniques.

Contains a free Georgian #1 bristle brush.