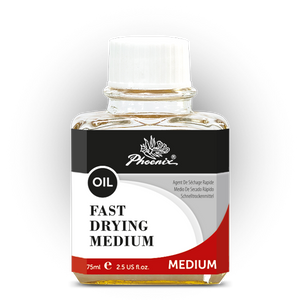 Fast-drying medium improves the flow and drying speed of oil colours. It also softens the brush stroke increases the transparency of the oil and makes the paint more greasy, increasing durability and elasticity.
The fast drying medium Phoenix, accelerates the drying of the oil by 50%, allowing other layers to be applied more quickly. Its perfected formulation helps improve colour moisture. This product dilutes the colour and increases shine.
It does not yellow, and is dilutable with turpentine or white spirit.