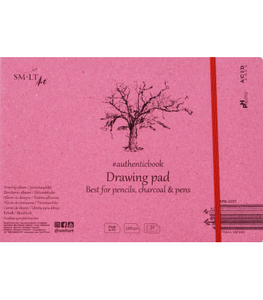 With white paper. Easy erasing surface. Best for pencils, pens, crayons, chalks, and charcoal. Inside paper is Acid-free, pH Neutral, FSC and EU Ecolabel certified. With a natural colored cardboard cover and divider. The album is stitched, with panoramic drawing possibilities.
Ideal for painting and sketching (pencil, fountain pen, chalk, charcoal).

100% recycled file, red

With separator.

The inner paper is acid free and pH neutral.